Aleteia
We migrated Aleteia's multisite network to WordPress in six different languages and extended author features to enable seamless and instant admin changes.
Aleteia is a global Catholic network that provides spiritual guidance and knowledge to an international audience of over 1 billion. Human Made provided an end-to-end full stack service. We migrated Aleteia's entire network to WordPress, and ensured the multisite network would be compatible with Aleteia's new hosting service, WordPress.com VIP. We also developed a custom theme with a flexible modular backend, working with Mike Susko on the design, and their new visual branding.
The team at Aleteia had a very clear idea of how they wanted to structure the site, as well as the author features they would need. With WordPress sites in six different languages, one of Aleteia's requirements was that the theme support Arabic (as well as Latin) script in RTL view. We used a grunt task to automatically generate the majority of RTL styling and then undertook extensive testing to reach a functional solution.
The flexible page builder enabled Aleteia's geographically dispersed team of authors to add multiple content sections. We created a post query UI, allowing editors to set different criteria such as category, tag, author and date range. As well as redesigning their visual branding, including a new logo, Aleteia wanted to replicate the physical experience of being inside a cathedral on a web page. Instead of a block design, we created an asymmetrical layout to represent the desired aesthetic.

The content migration was done in several stages. Because each site ran independently for each individual language, we migrated their existing multilingual content onto six individual sites on a WordPress multisite network. Aleteia already had a system for exporting content from their previous CMS, which provided flat XML files with uniform markup for our team to build an import script. We then built a content importer on top of an internally developed migration framework, and the resulting system read and parsed XML files converting them into WordPress database content.
The migration framework we built has been one of the most successful outcomes of this project and has been used on several other projects too. Making the move to WordPress enabled Aleteia to have the custom author features they needed to improve and streamline their website management, and we're hugely proud to have successfully migrated our first Arabic website.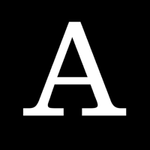 "The team at Human Made demonstrated exceptional technical knowledge and expertise dealing with complex elements right from the beginning; from the entire migration of a multilingual and multisite network, to the requirement that the script support the Arabic language in RTL view. They were brilliant to work with, handling every part of the project with immense skill as well as a positive and solution-driven approach."

— Andrea Romano – Technical Lead