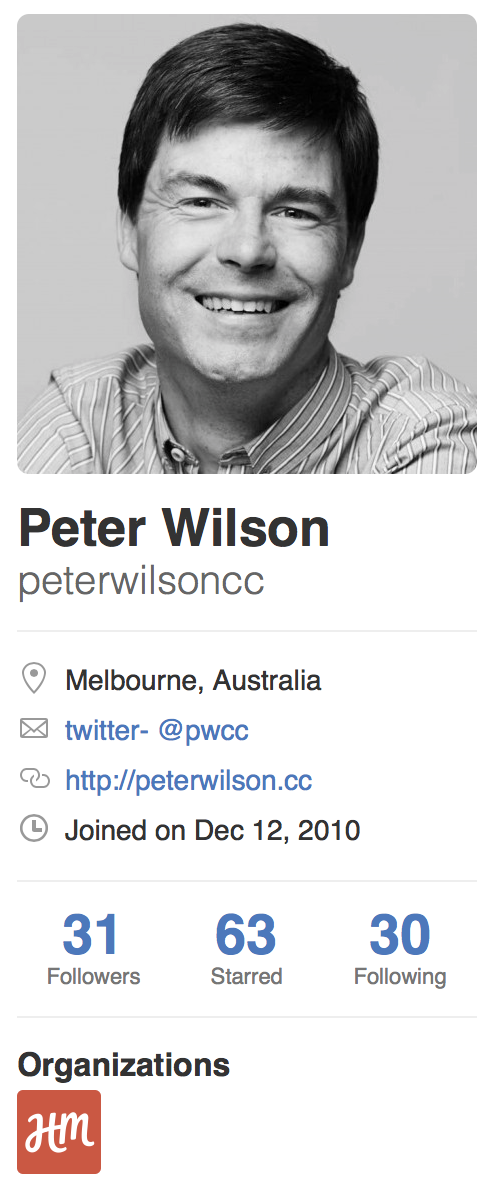 We're really excited to welcome Peter Wilson to Human Made as a WordPress Engineer. Peter's a highly accomplished developer with extensive experience delivering high-profile projects at scale. He's a WordPress Core contributor and can be found regularly speaking at web conferences (see him next at Web Directions Respond in April).
Peter joins our growing Australian team as we continue to focus on bringing WordPress into the enterprise and big media across the Asia-Pacific region. Welcome Peter!

– Tom Willmot
Thanks for the kind introduction, Tom. I'm very excited to be working with such a talented group of people.
In one form or another, I've been working in the client services field for most of the last 15+ years. After a brief stint in the product field, I've discovered I prefer the opportunities offered working in client services over those by products.
Along with contributing to WordPress core, I'm also one cog of many helping to organise the WordPress Melbourne meetups, three nights per month at the time of writing. We're hoping to organise a few more contributor days.
Away from the tools, I enjoy public speaking, Melbourne's food culture, and great TV dramas. Ok, the occasional trashy reality show too. I'm lucky enough to have turned my hobby into a job so I spend a bit of time on hobby projects too.
For a long time I've admired the work of Human Made, the team here are passionate about improving the web generally and WordPress in particular. In the short time I've been here, I've seen the focus on doing the best thing for clients and it's great to a part of a group of people proud of the work they produce.