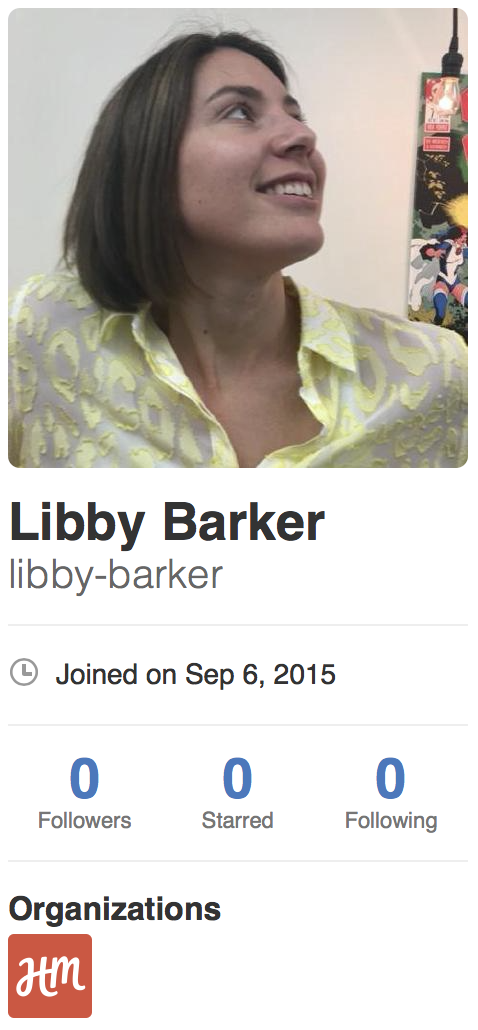 We couldn't be more excited to welcome Libby Barker to Human Made as a Project Manager. Libby is joining us from USM Interactive and brings a wealth of experience delivering great WordPress projects for a variety of clients.
As a certified scrum product owner, accomplished writer and great communicator; Libby joins our growing agency team and will play a key part of our continued mission to grow WordPress into the world's leading enterprise CMS. Welcome Libby!

– Tom Willmot
Thank you, Tom! I'm honored to have the opportunity to join a team that places such value on community, culture, and integrity.
My early career spanned media and communications in many forms, primarily in television. Highlights included work as a Production Assistant at The Daily Show with Jon Stewart and The Food Network. However, it was not until I took a position as a Project Manager at a WordPress agency that I felt I'd truly found my calling. As a PM, I am happiest working with both clients and development teams to facilitate the execution of innovative sites and applications. I felt an immediate connection to WordPress, both for it's accessibility and the dedication of the community that supports it.
In the course of exploring ways to become more involved in the WP community, I came across Human Made and after speaking with both Tom and Joe, I was deeply impressed by their organizational philosophy and commitment to the WP community. I have thoroughly enjoyed getting to know all the members of the team and I look forward to drawing on their support an expertise as I grow in my own career and within the WordPress community.
When I'm not working, I love to run, cook, and spend time with my husband in our hometown of Middlebury, Vermont.