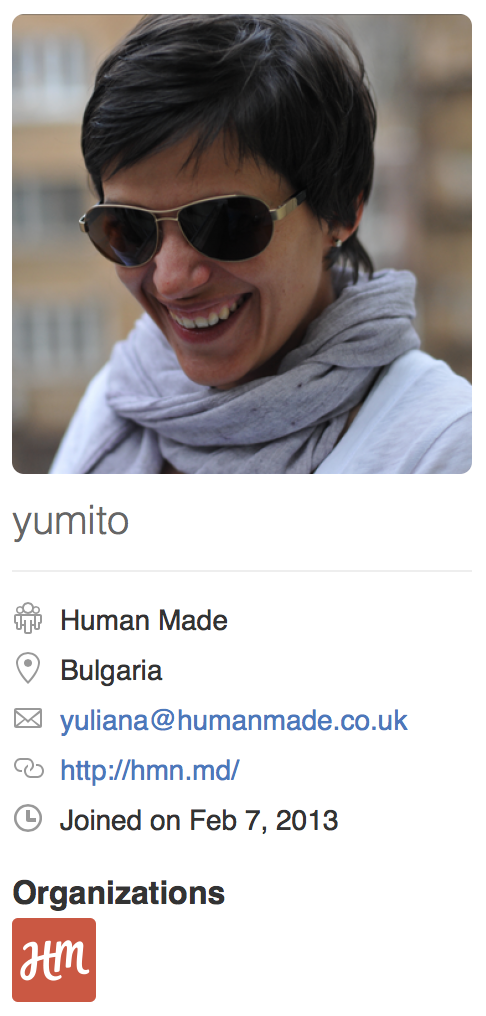 We couldn't be more excited to welcome Yuliana Yurieva to Human Made as a Senior Project Manager. Yuliana brings deep experience across both client services and big media, having previously co-founded the Bulgarian WordPress agency, Maze Labs, and served as the Director of IT and Infrastructure for Economedia; Bulgaria's leading business media group.
Yuliana is deeply involved with the Bulgarian WordPress community and further strengthens our international agency team as we continue to deliver WordPress at scale.

– Tom Willmot

Thank you for the warm words, Tom! I am delighted to become a part of Human Made, one of the top WordPress agencies worldwide.
For more than ten years I've experienced the project management role in different perspectives with different teams. As my belief is that the working environment is a part of our identity, I always tried to make careful choices about it — ones which gave opportunities for professional and personal development, sense of purpose, achievement and pride. I'm lucky to say these choices and the wonderful people I met along the journey helped me incredibly and still make me happy.
Human Made has been a thrilling company — a wise-strategy "A" player growing successfully in the span of several years with care about the clients and products, about the employees and the WordPress community. Also always a pleasure to communicate with!
Joining Human Made is a big step for me, fitting my necessity for new professional challenges and personal development opportunities in a supportive environment. The inspiring people here make me proud to call myself a human! What a gift!