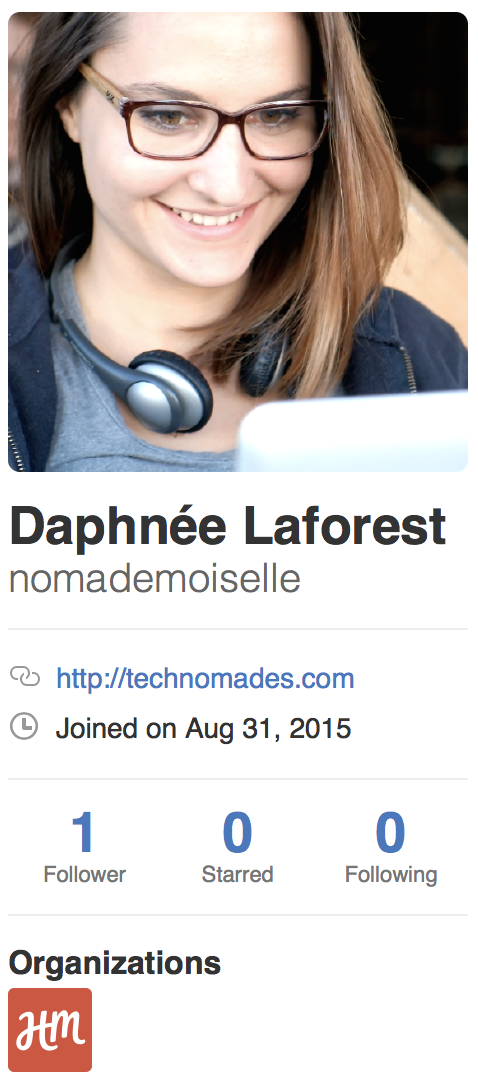 I'm delighted to announce that Daphnée Laforest has joined Human Made as Product Manager, working on Nomadbase. Daphnée is a well-known figure in the Digital Nomad community and brings a wealth of experience and knowledge when it comes to the challenges and opportunities in this fast growing space. We've been lucky to work with Daphnée for some time on a contract basis as we figured out what Nomadbase was and could be and so we're super happy to welcome her now as a full Human!
We think that the future of work is remote and digital nomadism is at the forefront of this movement towards geographic autonomy. But, it's not without its challenges; from the basics of working effectively without a fixed office or with a colleague on a different continent; to more fundamental challenges around loneliness and burnout. These are challenges we face ourselves as we continue to scale Human Made globally, and we're committed to finding solutions, sharing what we learn and building tools and services that help others solve them too.
– Tom Willmot
Thanks Tom for such a great intro!
Nomadbase was first built on a company retreat hack day and is now becoming an official product of Human Made which means a lot. Committing to a first full-time employee dedicated to a new product is a huge thing, and I'm honored to be that person.
As I often say, today's technology allows us to achieve the extraordinary, creating businesses from anywhere in the world while hiring the best talents on the planet. Being one of the top WordPress Agencies worldwide, Human Made is certainly an ambassador of such a statement.
I've been supporting several distributed businesses as a freelancer in management & marketing for the past four years, and I have to say the remote working movement is a true passion for me – I wish more than anything to help any individual find their own remote opportunity.
It's an incredible feeling for me to be part of a company like Human Made. This position is a huge step for me, and I'm feeling very lucky to have the opportunity to learn every day, surrounded by fantastic teammates who can help me reach the next level. For the first time in my career I'm genuinely feeling that I'm in the perfect spot. Where all the dots align, working on a topic I'm passionate about while experiencing the location independent lifestyle and progressing professionally.
Finally, I have a lot of vision for Nomadbase and I'm excited to see it grows and become a true Ambassador of our company culture!