A Week of REST will host a limited number of developers for a week-long workshop on using the WordPress REST API to build applications from 5th to 9th of September 2016 in Darwin Lake, Matlock in the United Kingdom. Attendees will get hands-on experience from Ryan McCue, co-lead of the REST API project, and Joe Hoyle, CTO of Human Made, and in-person training from leading WordPress educator, Zac Gordon.
Every developer that comes to the workshop will walk away with the skills to build a React-powered WordPress-application from scratch.
The WordPress REST API is transforming how people use WordPress, opening it up to new technologies and communities. We want to enable people from under-represented groups in technology to develop the skills they need to use the REST API and further their career.
That's why we want to grant two full tickets to the event to students or persons from under-representeded groups in the tech industry. People can apply for the scholarship on the Week of REST website by July 29th, 2016.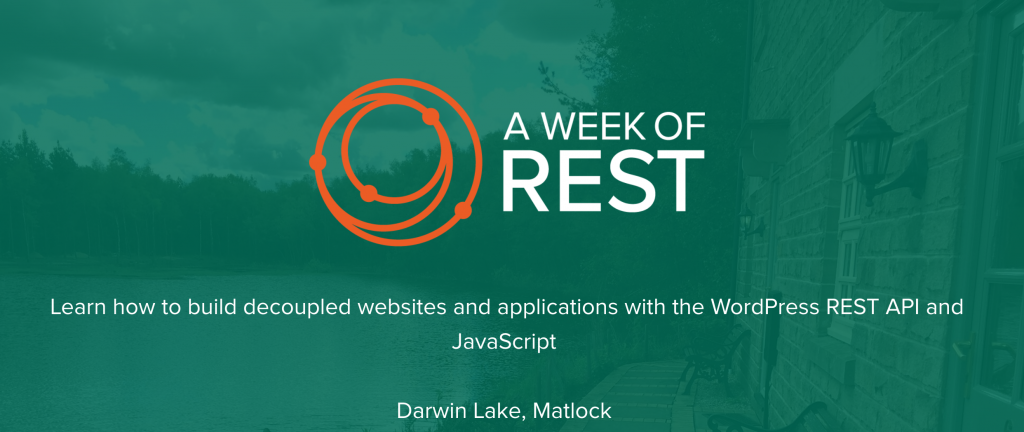 Who qualifies for the scholarship?
Scholars must be working or seeking work in the field of web development or design. The primary demographics for scholarships are:
Unemployed & Jobseekers
Under-employed
those trained in a field but not currently working in it
retirees on a fixed income
pursuing a part-time degree as a non-traditional student
Under-represented groups in tech, including but not limited to:
Women
Transgender
BAME applicants
Students
You should be in a relevant degree program and plan to seek employment in a related field
What does a scholar receive?
Scholarship tickets have a value of £1500, and include all workshops and training, accommodation and meals, transfer to Derby or Matlock station.
How to apply
To apply, people should complete this form on the A Week of REST website.
Application Deadline
The application deadline for the A Week of REST Scholarship is 29th July 2016 at midnight CET. A decision will be made and all applicants will be emailed by 5th August 2016.
Detailed information about the program for A Week of REST is already available on the website http://aweekofrest.hm.
Go for it and good luck!