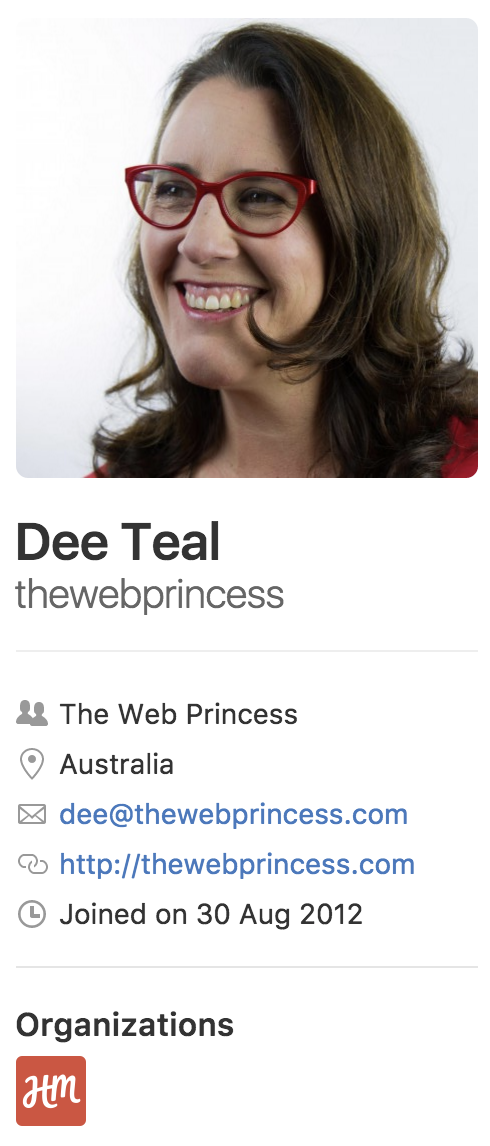 We couldn't be more excited to welcome Dee Teal to Human Made as a Senior Project Manager. Dee's deep involvement in the Australian WordPress community, recent experience leading the agile delivery of large publishing projects and prior development and training roles make Human Made a perfect fit. Dee is also a certified Scrum Master and holds a Masters Degree in Digital Communication and Culture.
Dee further strengthens our Asia-Pacific presence and will take a lead role as we work with some of the region's largest enterprise and big media on a range of exciting WordPress projects. Welcome Dee!
– Tom Willmot
I feel really honoured to be counted among this great family of 'Humans' and look forward to not only working with the everyone to build great big, beautiful projects, but also to contribute to your already stellar work enriching and encouraging the wider WordPress community, especially in the Asia Pacific region.
Thanks everyone for such a warm welcome. I'm really excited to be here.