There is a dramatic change coming to WordPress. In 2018, the world's most popular Content Management System will have a new editing framework that completely refreshes the user experience. Gutenberg, as it's named, will transform the model for editing and managing content layouts, and introduce a new structure for content components.
Starting with blocks: Reimagining WordPress with Gutenberg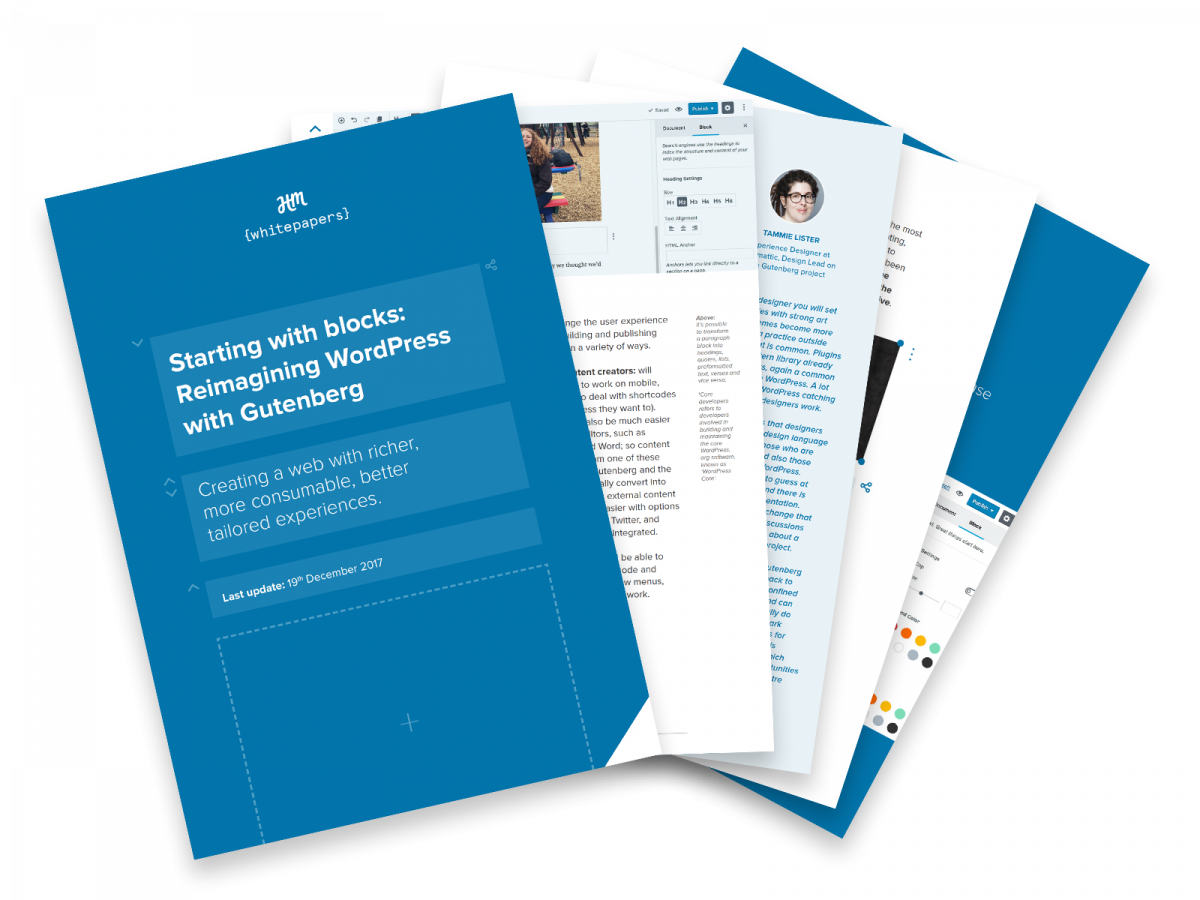 The block-based architecture of Gutenberg facilitates and simplifies the development of more intuitive enterprise level content creation tools. The block architecture also adds a degree of flexibility at the enterprise level by opening up the WordPress ecosystem to easier integration of objects from the outside world.


—

Anna Harrison, Director of UX at Ephox.com & TinyMCE.com
This white paper covers key challenges in implementation and adoption, as well as advice on how enterprises can act now to prepare themselves for a future with Gutenberg.
Contributors
Tammie Lister, Experience Designer at Automattic, and Design Lead on the Gutenberg project
Anna Harrison, Director of UX at TinyMCE.com & Ephox.com
Greg Priday, Founder at SiteOrigin
Ant Miller, Commercial Director at Human Made
Joe McGill, Senior WordPress Engineer at Human Made
Matthew Haines-Young, Senior WordPress Engineer at Human Made
All content licensed under Creative Commons BY-SA 4.0
As Project Gutenberg evolves, we'll update this white paper to keep the information fresh. This latest version was updated 20th December 2017.